When Meg at Homeschoolin' Mama asked me to be part of the "30 Days of Thanksgiving" series, where a different blogger shares daily what she's thankful for, I was so in.
I had big ideas. I'm the person who does "30 days of what I'm thankful for" on Facebook every day in November. I give a lot of lip service to the things I'm so happy about. I've participated in daily gratitude practice as part of the 29 Gifts movement. I liked to think of myself as some sort of big deal in the thankfulness game.
But.
It turns out I'm big into talking when things are good. But pride, in my case, doesn't just go before a fall, it takes a big, ugly, klutzy roll off a cliff.
See, I've been awfully proud of how "grateful" I am. And in the two weeks after I agreed to take part with Meg in her series, I had some SERIOUS foundation-shaking.
Stormy days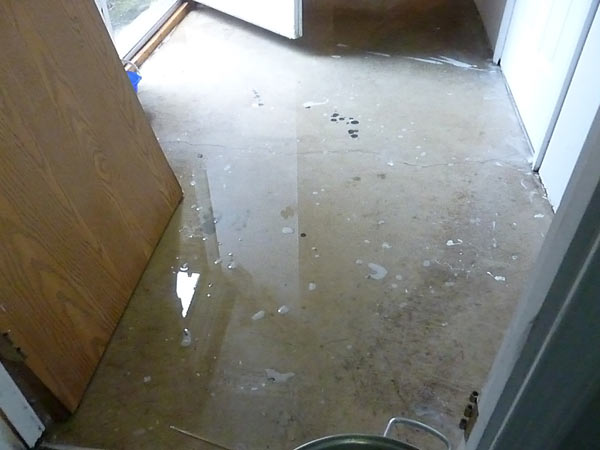 Our (only) car's transmission died.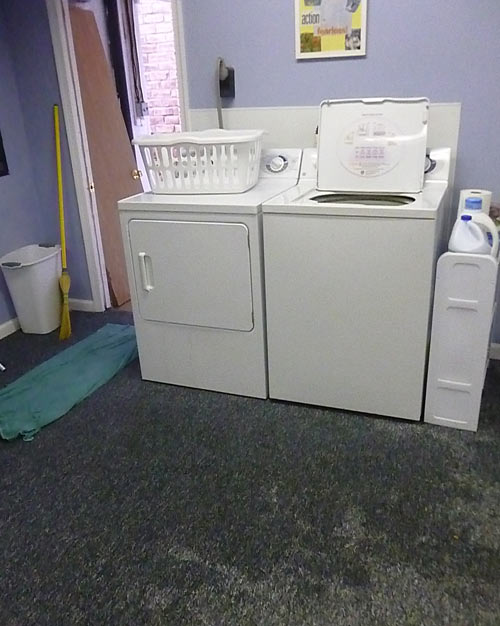 Our washer malfunctioned in a grand way, flooding our basement…
… so our finished basement needed to be remediated and remodeled…
… and we needed to buy a new washer (since ours was kaput)…
… but then two days later, Hurricane Sandy hit.
Meanwhile, one of our cats, in a stunningly rare move, peed on our daughter's bed…
… and we COULD NOT get the smell out of her mattress…
… so we thought we'd need to buy a new mattress too…
… but before we could do so, we discovered the incident was caused by the cat having a serious bladder blockage that required him to be hospitalized for several days.
Boy, God has a sense of humor.
Unfortunately, sometimes, I do not. And I was getting petulant. Pouty. Ungrateful.
What a wake-up call
In the midst of all of this, as I sat in our new-to-us church one week, the pastor, during prayer, shared that he had a Word from the Lord for someone named Joanne or Joan.
Um.
If you don't know me personally, I have pretty much been a lifelong Methodist.
We're generally the reserved type. You don't get called out. And you CERTAINLY don't get called out by a man you've literally never been introduced to, let alone conversed with, claiming to have a message for you direct from God.
Um.
I'll probably never forget the pastor's exact words. There were a good many of them – and all what I needed to hear. The short version? "God is using you. You WILL find your direction and your purpose. And BIG THINGS are coming your way.
Um.
My husband – who is what I'd probably describe as a "warm agnostic" – unsure but generally leaning toward God – was actually the one to take the setup and totally knock it out of the park.
He rubbed my back, then leaned over to me and whispered softly, "See? Big things. Bigger than the basement. Bigger than the car. Bigger than your work. Bigger than any of that."
Talk. About. Shattering.
All my "Why me?" and "It figures!" talk went out the window. Nothing changed that afternoon – and yet everything did.
Came home, and the washer was still broken. Industrial dryers were still running in my basement. I still had the paperwork on my desk from financing our new transmission.
But my eyes were opened.
I'd been blessed BEYOND MEASURE just with that Word of encouragement and hope, and to be part of both a church family and a marriage that stretch me beyond my comfort zone and change my world!
I started to recognize all the little things I was taking for granted, too.
I won a $10 gift certificate to our local pretzel shop. 
I was able to participate in – and win medals at – a tae kwon do tournament. 
A far-away family member who's like a sister to me came to visit unexpectedly, bringing her daughters, who have fast become friends of Sarah's. 
We were able to go yesterday and see a friend "ring the bell" at a local hospital following his final radiation treatment for throat cancer. 
I was able to attend another friend's graduation from paramedic school. 
Hurricane Sandy did NO damage to our property or to our loved ones, despite wreaking havoc on many places we'd recently visited.
I can't even describe all the good I was overlooking because it wasn't "standard gratitude fare" of monetary prosperity and happy times.
I could talk about this all day. But I think I'll leave you with thoughts from two amazing blogger friends who are much more eloquent. Karen sums it up well when she says "Blessings. Everywhere I turn are blessings," and Jessica reminds me that of all these gifts, "they've been given by people, but God has done the blessing."
I needed both those reminders – and I am so grateful to have had the opportunity today to be forced outside my "Oh, I'm so glad I have a house and food and blah blah blah" comfort zone of pat answers and lip service.
I'm not perfect – and even at my most grateful, I can stand a reminder that life doesn't have to be all rainbows and flowers for me to be at peace.
And thank God for that!!