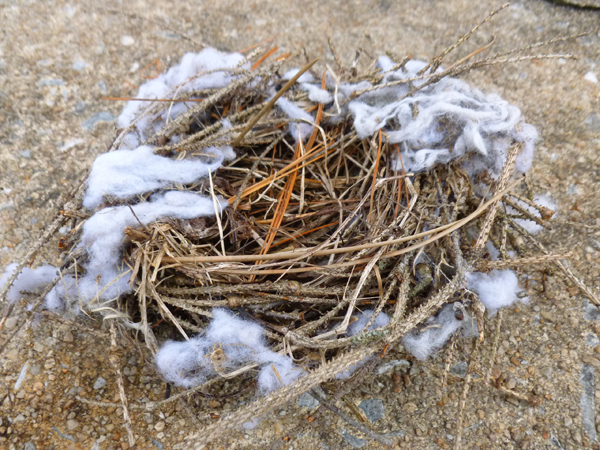 Amid some really icky weather here in Pennsylvania, Sarah took advantage of a rare slightly warmer moment to go outside and ride her scooter.
While doing it, she discovered a bird's nest laying in our side yard. My husband says it's been there for at least six weeks, probably knocked or blown out of a tree during one of many winter storms.
Sarah thought it was neat to see all the different materials the birds used to make their home, and Chris took her picture with her "find!"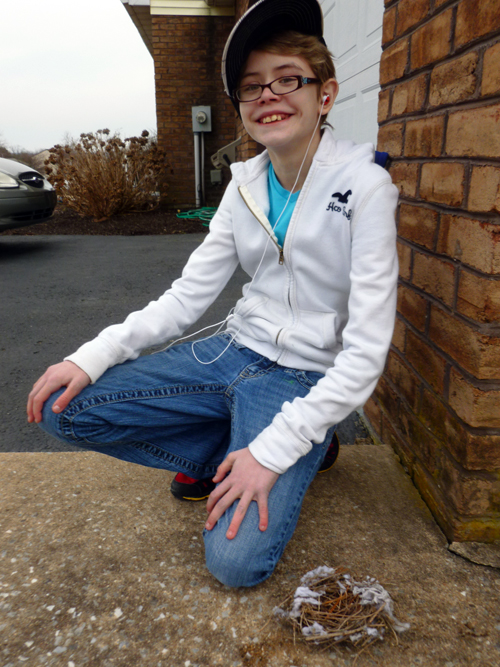 Today, it snowed. Ick! I remember that for one of Sarah's birthdays, we sat outside and had a magician's show on our lawn. I somehow doubt that THIS March 24, her 13th birthday, will be even close to warm enough for that, but here's to hoping!