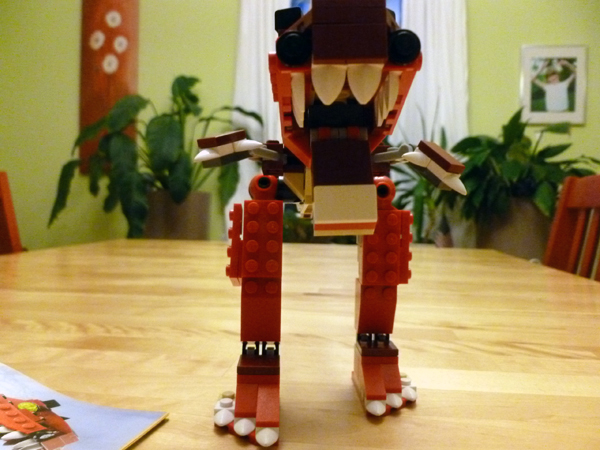 One of Sarah's good friends, Nathan, gave her a Books-A-Million gift card for her birthday. She'd gotten PLENTY of books, and she had her eye on something else she really wanted: A Lego T-rex!
Tonight, she sat down and put him together, complete with claws and teeth. Then she said, "Mom, why don't you blog my T-rex?"
So… er… here we are! She says this guy's name is Tyran (pronounced "Tran"), a fairly obvious nickname.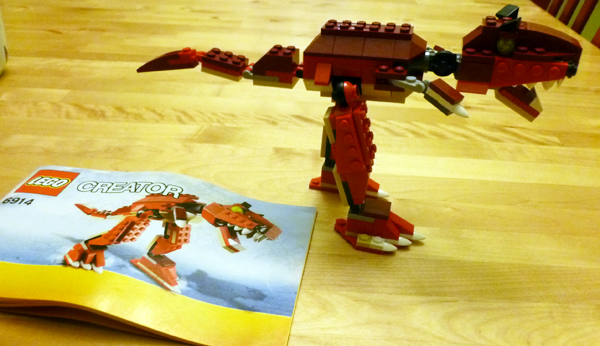 She also found us some fun links if you're interested in learning more.
(We learned that the T-rex has about the same number of bones as a human, though it's MUCH bigger.)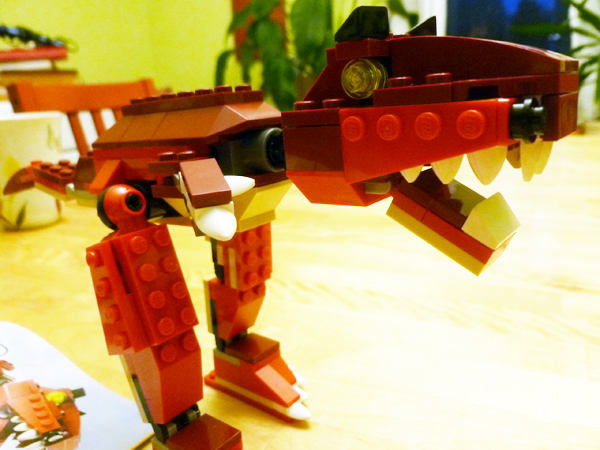 Finally, just for fun, I dug up (see what I did there?) some photos from our trip last summer to the Smithsonian's Museum of Natural History in Washington, D.C.
We actually went there specifically because Sarah wanted to go see "Rexy" from the Night at the Museum movies, as well as lots of his prehistoric friends!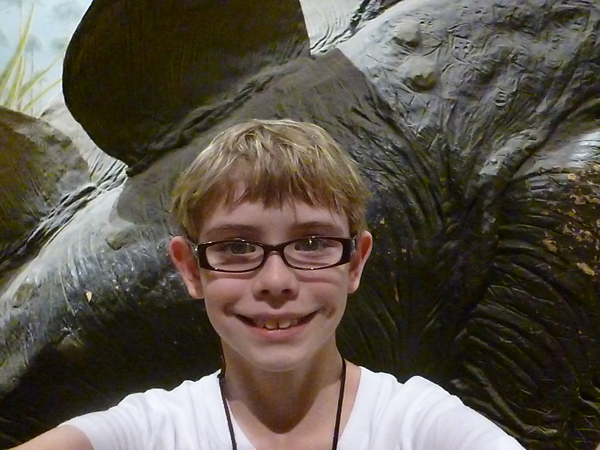 Doesn't everyone take their self-portrait in front of a stegosaurus?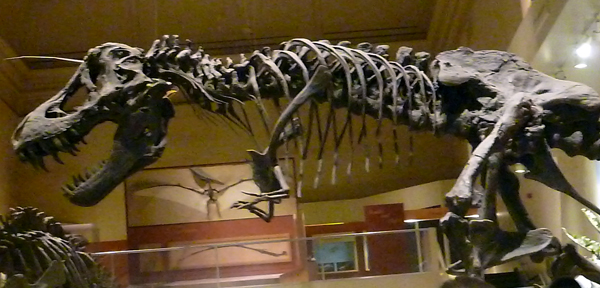 Bonus tip from Sarah: "If you were ever to run into a T-rex, never, ever make it mad, and never, ever catch it during feeding time or when it's hungry." Rawr!