We're the Conciliottoman family, a five-person, three-cat menagerie living in central Pennsylvania. We started our journey into homeschooling as of February 29, 2012 – Leap Day – and we're loving the leap we've made!
If you want the quick and fun intro, here are 10 things you should know about each of us and some background about our life as a family of introverts.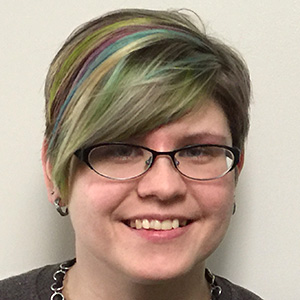 I'm Joan Concilio. I work full-time as a web development and design specialist for the research mission of Penn State College of Medicine at Hershey Medical Center, as well as holding down several freelance jobs. I'm a second-degree black belt in tae kwon do, and in my "free" time – wait, what's that? – I'm a grad student, reader and artist.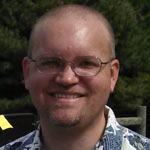 This is Sarah's dad, Chris Otto. He has been a newspaper editor for most of his life (currently, he leads the sports department for LNP), but his passion is ephemerology – the study of old books and papers. His blog, Papergreat, is an AMAZING look into that topic. Chris is an awesome unschool dad and a huge part of what makes Sarah's life great.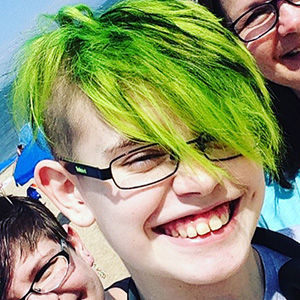 Meet Sarah Otto, the star of the show. She's 18 as of March 2018, and will finish her compulsory schooling and graduate in May 2018. Until February 2012, she was a student at our local public school; since then, she's been an unschooling rockstar. She is an incredibly kind person who loves animals and her family (sometimes in that order), The Walking Dead, Arnold Schwarzenegger, fairy tales, art, theater, video games, alpacas, and organizing things. (You can read more about her educational journey here and here.)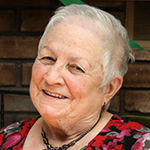 My mom, whose name is also Joan Concilio, but who is more often known as Sarah's "Mommom," also lives with us. She is an incredible lady who just marked her 80th birthday a few of years ago, and who only in recent years retired as a church administrative assistant. She started and leads a Stephen Ministry program at her church and loves to read, bake and sew. She's who I wanna be when I grow up.
Then there's my fiance, Dan Herman, who's been part of the family since early 2014. He gets all the credit for introducing Sarah to The Matrix, leading existential philosophy discussions at 2 a.m., and providing a much better selection of homeschool phys ed activities than Sarah's ridiculously uncoordinated parents can. He's never met a sport or a piece of a technology he isn't excellent at. We judge him for his use of digital media to read books, though.
And finally, we've got a stunning collection of cats. From oldest to youngest: Huggles, Mr. Bill and Mr. Angelino. All are rescues with some special traits. Mr. Angelino has a multi-colored nose; Mr. Bill hops like a bunny when he runs; and Huggles only has three legs.
So that's us. Nice to meet you!