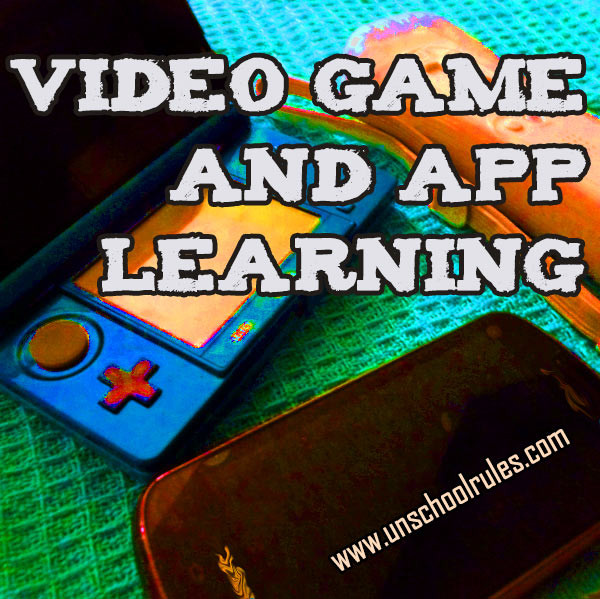 The adults in our family do all of our work – and most of our recreation – via laptop and phone.
My mother kept up with friends and reading via her iPad well into her 80s.
And while we don't have the latest and greatest video-game systems, technology and especially gaming are a huge part of our lives. Is it any surprise that they're a major part of our teenager's homeschooling experience as well?
We're not just talking the standard "educational games" here. We firmly believe learning happens all the time, and we've had chances to discuss all sorts of concepts in popular games like the Assassin's Creed series, Minecraft, World of Warcraft, and more. We also believe in the value of apps for learning, in a traditional educational sense and beyond.
If you're interested in how we learn while we game, through educational games and apps as well as mainstream gaming, read on!
I'd love to hear your comments on all of the posts above. I'm especially interested in new suggestions for games to try, so as you find things that apply, please comment on the posts above and let me know!
Game on!
You might also be interested in…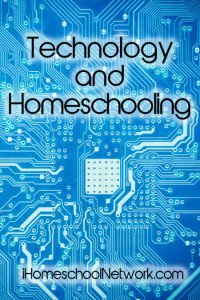 Like technology and how it influences learning? Check out our ultimate guide to learning from movies and TV shows, too.
I contributed a chapter on learning through gaming to the Big Book of Homeschool Ideas, which also includes a ton of other ideas about incorporating technology as well as other great homeschooling tips!
In October 2015, I joined fellow iHomeschool Network members in an awesome linkup about using technology in homeschooling, which I hope you'll check out.