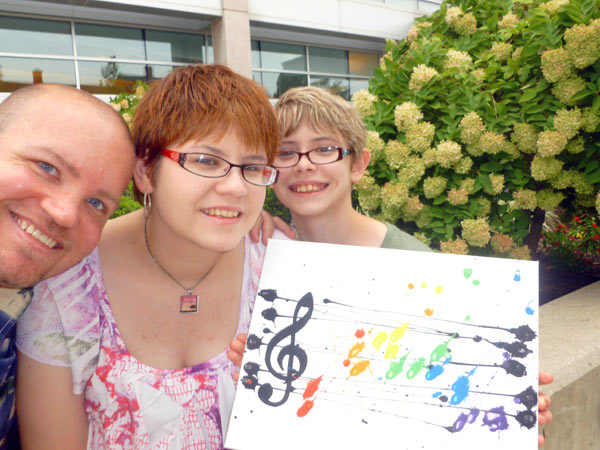 Here's Ashar's summary of how we spent our day yesterday:
"My mom and dad and mommom and I went to Yorkfest to see my artwork that I have there on Saturday August 25th 2012. I got an honorable mention at Yorkfest.We saw this guy named Georgie Lehoop. Georgie Lehoop does drumstick art. To learn more about him visit: www.georgielehoop.com. He does some awesome artwork and I have one of his works. Mine is called Rainbow Rhythm. We had a great time at Yorkfest!"
She is nothing if not concise! As it turns out, her mother is more verbose.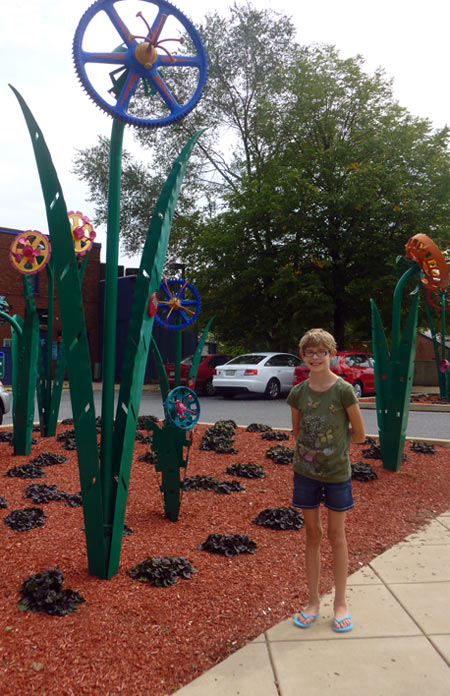 (This is a city park and garden called Foundry Park. We love the metal flowers – and Ashar's lanky build made her fit right in!)
Yorkfest is our local fine-art festival, held every summer downtown. I've attended once or twice, but never done much more than wander through a few booths. Yesterday, we went especially because Ashar had entered a short story of hers in the literary competition, as well as two pieces of art in the youth art juried awards.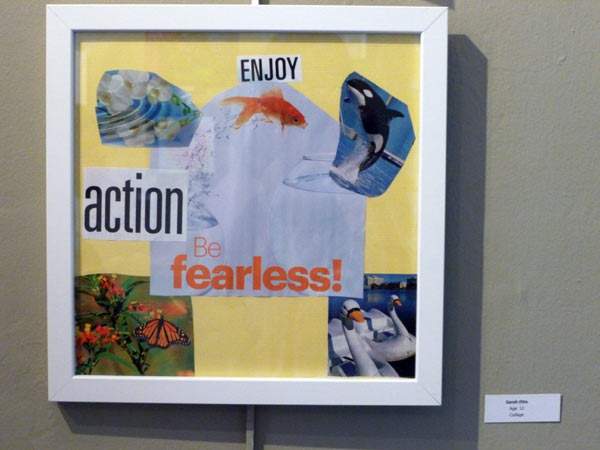 Here's the thing. She won an honorable mention for the short story – which she only entered because some family friends encouraged her to – but nothing for her artwork, which she was INCREDIBLY proud of!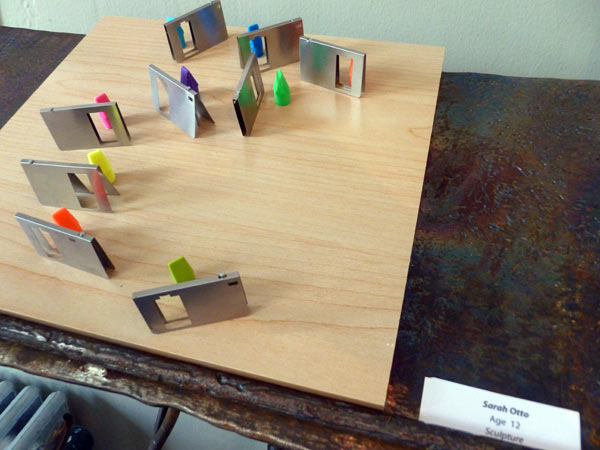 Overall, I think Ashar took the not-quite-a-win pretty well. It helped that she was most excited about having her art on display in a real gallery – so even before the awards announcement, she was feeling pretty good about herself. She did start crying when she realized she didn't win, though – and that was OK. The thing that was hard was that she lashed out at me, for "making" her enter, which I in no way did, but you know, I was the closest target, as Mom often is, right?
The good news is, the emotional storm blew over pretty quickly and we had a great rest of our day. In fact, it even led to an interesting discussion on how personal art is – and how "judging" it, especially across media, such as her 3-D mixed-media sculpture compared with a charcoal drawing – is very subjective.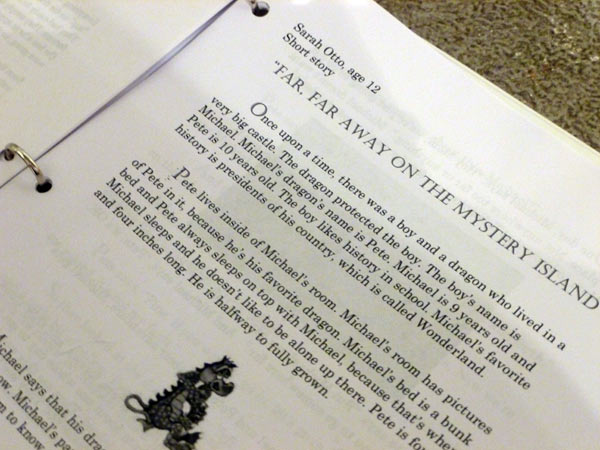 I wish I had unlimited funds – I would LOVE to decorate much of my home with the one-of-a-kind art I saw yesterday. The only thing we bought was the "Rainbow Rhythm" masterpiece we're holding in the photo above, that Ashar mentioned, but I could have spent thousands!
(I really do encourage you to take Ashar's advice and check out Georgie Lehoop's website, though. The videos of him painting while drumming are awesome, and Ashar was inspired enough to want to make her own drum artwork, so we're off to find some cheaper drumsticks later this week! The only ones I have are a REALLY NICE pair of Pro-Marks, and she's not getting those!)