Today was Chris's day off… which ALWAYS makes Ashar happy! She calls these "Daddy days," and she is just not interested in doing anything unless he's involved.
Thankfully, Chris is an amazingly great dad who doesn't mind giving up most of his day off to the whims of a 12-year-old girl. Today, her first request was that the three of us play Monopoly, which was a birthday present from her Grandma. She very specifically wanted the classic edition, which was certainly a relief to me – no electronic banking to figure out, and the rules were mostly just as I remembered.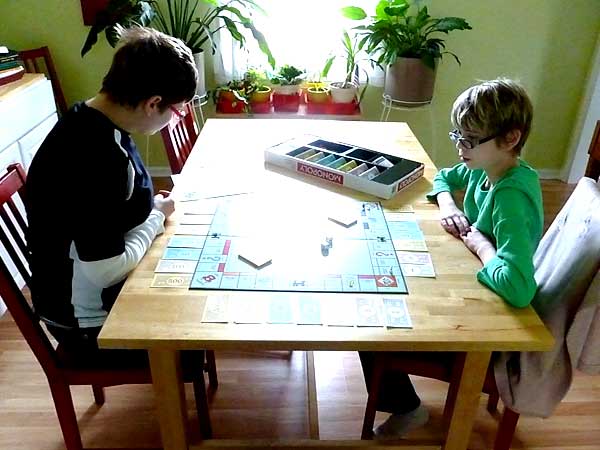 This had to have been the best game of Monopoly I've ever played. Ashar was the banker (VOLUNTARILY, once I told her the banker gets to go first!) and we taught her how to make deals. Interesting deals. Early on, we all started off pretty even, but later, Chris got ahead, drifted toward usury (which allowed us to learn a new vocabulary word, in addition to all our it-doesn't-even-seem-like-math math fun!) and Ashar and I started colluding to stay afloat. By colluding, I mean things like Ashar gave me $17. Just because I'm nice. I ended up with Park Place and Boardwalk (with houses), Ashar had all 4 railroads, the yellows and the reds, and Chris had… everything else. I mean everything. We left no property unpurchased!
And when Chris put 3 houses on Pennsylvania Avenue, which Ashar landed on, I basically bought him off by giving him all I had left, bequeathing my properties to Ashar, and allowing the two of them to continue the game.
Best trade, though, was when Chris (in a moment of generosity, as we were talking about charity), told Ashar he'd give her $100 for a kiss on the cheek. She did. I was, at that point, just about broke, but I offered her $1 for a hug and kiss, and she kindly accepted.
This was a two-hour game, and we finally ended with another deal: Ashar would be declared the winner IF she let Chris pick two stories of his choosing to read at bedtime. Win-win!
It thundered and poured very briefly during our game, but it quickly dried out, and we left to run errands. Among our stops was the library, where Ashar was slightly dismayed by the lack of books on either the Titanic or the kingfisher bird family, but we found what we could.
Driving home, Ashar had a wonderful idea: "Let's take the dog to the golf course!" We are lucky enough to live almost adjacent to a former golf course, eventually to be the site of a local hospital, but for now home to a wonderful mix of wildlife and walking trails provided by the former golf-cart paths, open to the public each day from dawn to dusk.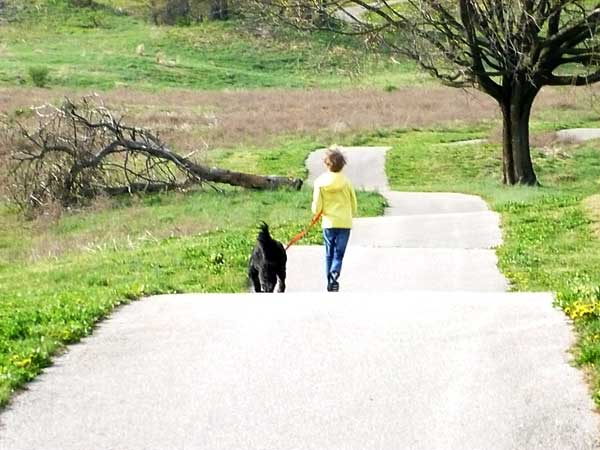 We all set off, with Ashar walking Coby, and took an almost two-mile, hour-and-a-half hike over rolling hills and abandoned putting greens.  It's amazing to see how nature is taking over; in fact, while a couple years ago, the golf course layout was pretty recognizable, now, we were only able to really identify one green.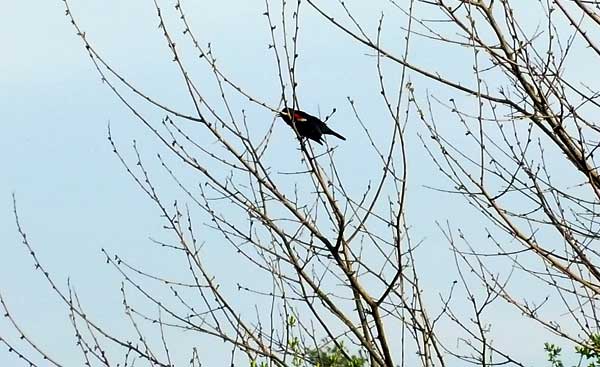 We saw red-winged blackbirds (which Ashar was the first to correctly identify).
Ashar was SO nice to the dog. He's a little on the older side (he'll turn 10 this year), and he wasn't exactly a speed demon. But Ashar encouraged him, telling him what a good job he was doing keeping up, and calling him a nice boy. She even asked Chris to "help" Coby climb up on the rocks with her here, and praised him like crazy for "almost making it on his own."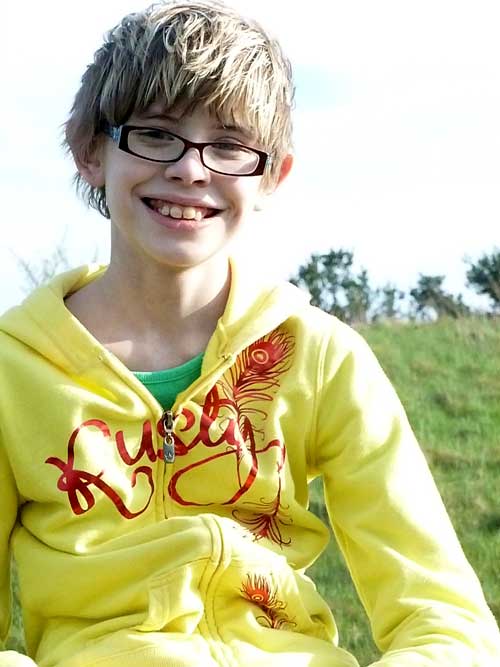 I can't believe we don't spend time here more often. It's beautiful – wonderful scenery, very relaxing, a great workout (thanks to all the hills) and literally in our neighborhood's backyard. We love being outside, and as far as I'm concerned, even despite my somewhat accident-prone nature, I'd love it if the hospital project were delayed so we could enjoy this spot a bit longer.