My daughter has blue hair, and I have 10 more pounds of multicolored rice.
Yep, it's another installment in a series of posts on how I'm "saying yes" to my daughter.
Last month, I agreed to watch The Avengers, and the month before that, Ashar got her own cell phone.
This week, Ashar got some blue and teal highlights at the hairdresser's. That's not something that's hard for me to say yes to; in fact, I'm only disappointed that they don't stand out more!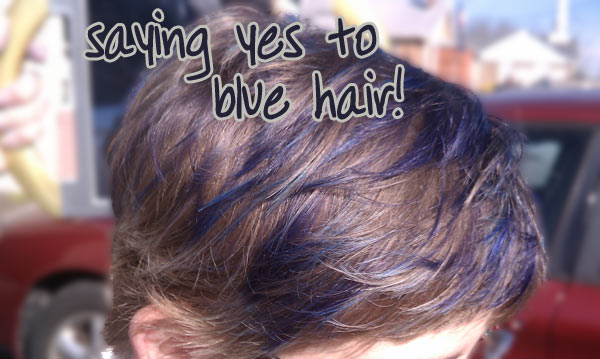 As I said, this wasn't hard to give a "yes" to. Possibly because this was actually my head at a point in the not-too-far past: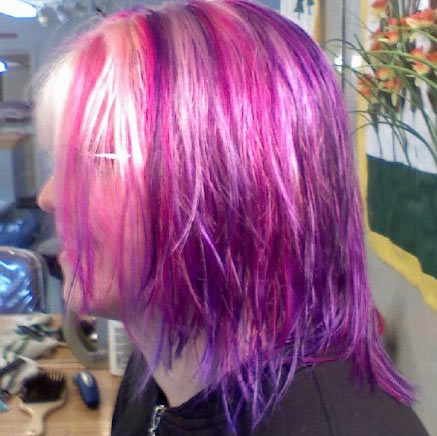 That said, I did have a slightly harder time with something that was kind of silly in comparison.
We had made two sensory bins full of rainbow-colored rice back in March. We've messed around with them off and on since, but for the past month or two, they mostly sat untouched.
At the grocery store last week, Ashar saw the jumbo 10-pound bags of rice and said, "Can we make more rainbow rice, Mom?"
The thing is, in my head I'm going, "Why on earth would I buy 10 pounds of rice when we have perfectly good food-colored rice at home?" Which is, you know, kind of silly. Especially when I thought about how much fun Ashar had MAKING the rice the first time; that part was kind of the highlight for her!
So, you know, we bought 10 pounds of rice. And this week, we colored it, and made a NEW big tub and a NEW small tub full of rainbow rice. (The smaller one has red and green rice; we're going to do a Christmas theme!)
And it was fun – well worth the cost of some cheap rice.
Have you said "yes" this month?