Saturday night, Ashar and I went with my best friend and her son and boyfriend to Buck Motorsports Park (affectionately known as "The Buck") in neighboring Lancaster County, PA, to see the truck and tractor pulls.
I hadn't been to a "pull" since high school, and I'd never been to The Buck. (They're going to take my central PA license away, right?!)
We had a great time, and Ashar got to see something completely new to her! She was – and I was surprised by this – interested in the physics and the setup of the whole thing; she wanted to know how the sled, or the weight box, worked, and she correctly guessed that the tractors with small front tires had less weight in the front and were easier to get good distance with. (That was later confirmed by the announcer; let me just tell you I had no clue!)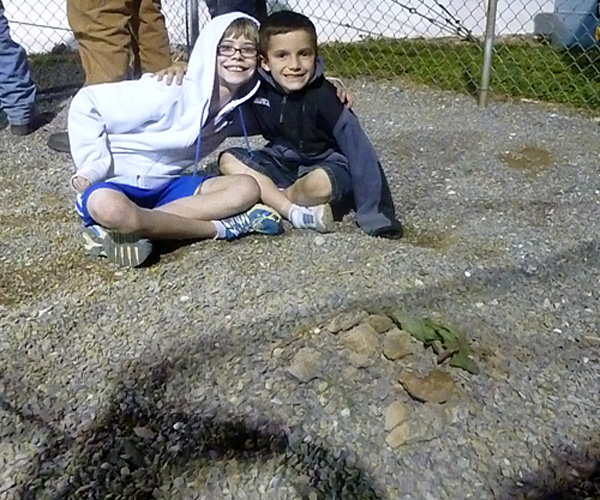 This was pretty cool – we were in one end of the arena, and Ashar and Brayden were able to play down in front of the stands because there wasn't anyone to be walking past them! Though it's a little hard to see, they used some rocks and built a "campfire" – with the gravel making a circle around the larger rocks, which were the charcoal.
Even better, they decided to make "gravel angels" – yep, you read that right. Like snow angels. In the gravel. Glad I didn't let Ashar wear her new hoodie.
They raced several classes of vehicles – from modified "regular" farm tractors, to super-modified tractors with three or four engines, to 2-wheel-drive vehicles, to 4-wheel-drive trucks. Our favorites were the "regular" tractor class, which came first, and they were also the easiest to get good pictures of (less speed!)
Here are some of the highlights: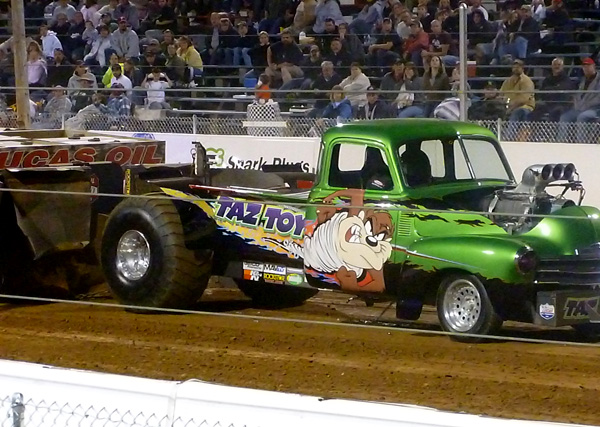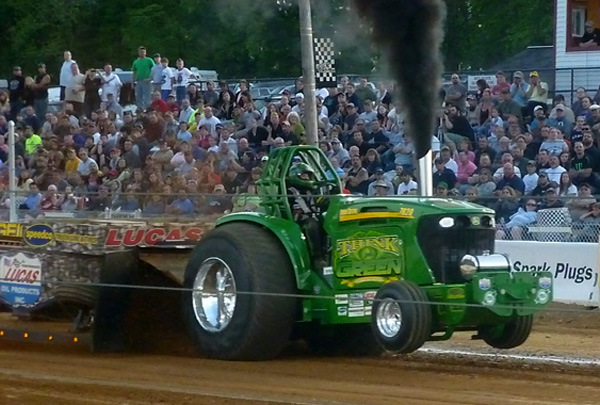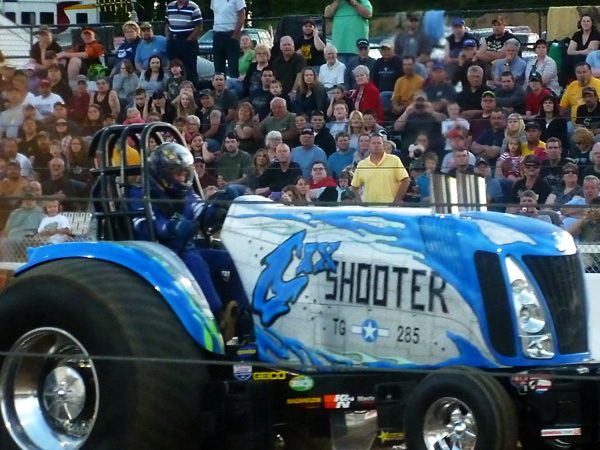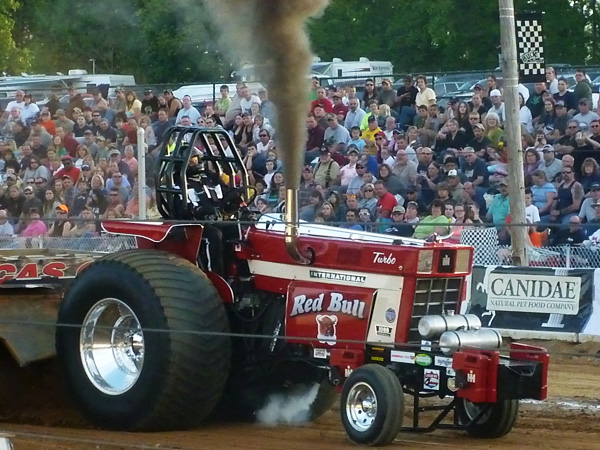 We had a great time – and yes, even here, we learned a lot. I'll tell you one thing I learned: At one point, someone's engine blew, and the announcer said it would a $100,000 repair.
Add that to the fact that there were some families there racing three or four tractors, and you think: Man, that's an expensive hobby! Glad Ashar is content just to watch 🙂
Linking up today to Happy Family Times and the All Year Round Blog Carnival: Summer Edition.