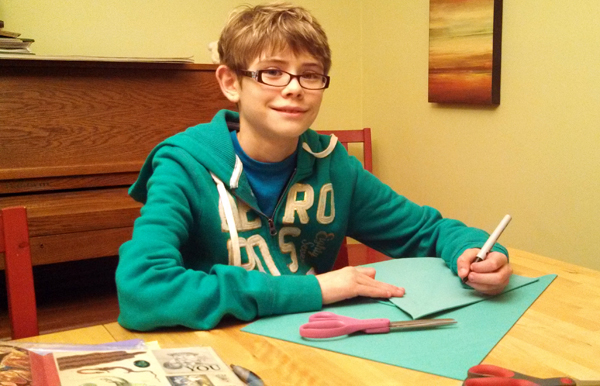 I've been way too quiet here in recent weeks. Things are a little hectic on the home front – we just wrapped up Ashar's seventh-grade year with portfolio and evaluation; I'm dealing with some long-term health issues (nothing new, just annoyingly recurrent); and I'm also making some changes to my freelance work.
On top of all that, things are incredibly busy at Chris's full-time job (which is also my part-time job), and we're ALSO trying to build up our antique-mall bookstore.
Oh, and I finally built an official portfolio website for my freelance work, tied into the schedule changes coming up. So while we've been quiet, things haven't, you know, been quiet.
One thing that had been falling by the wayside a little bit was family fun. The just-being-silly, goofing-off-together, not-a-planned-event kind of fun.
So the other night, when Ashar decided she wanted to make pirate treasure…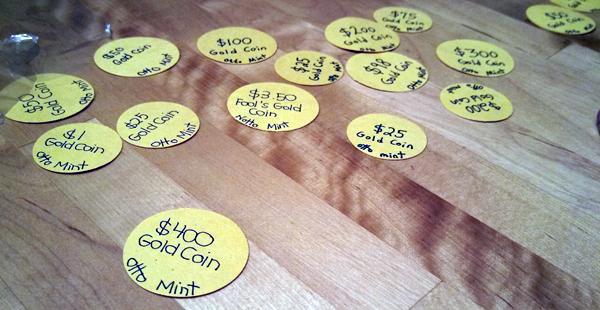 We all jumped at the change to blow off some steam and just have some creative fun.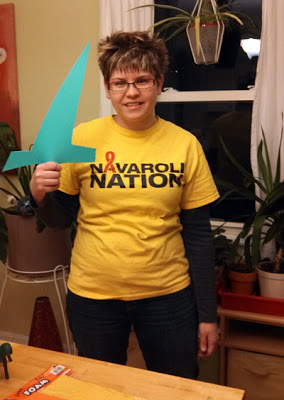 Some of us got in touch with our inner pirate.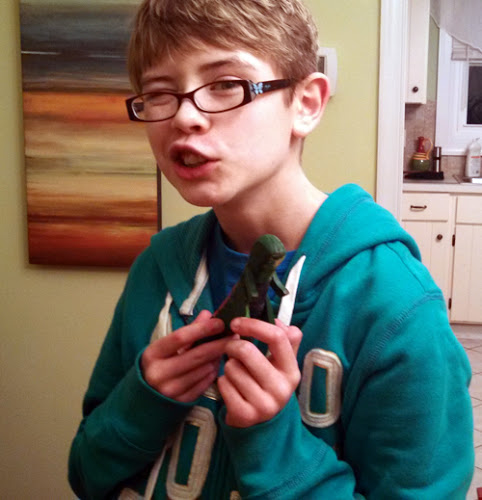 Sometimes we were piratey with a dinosaur.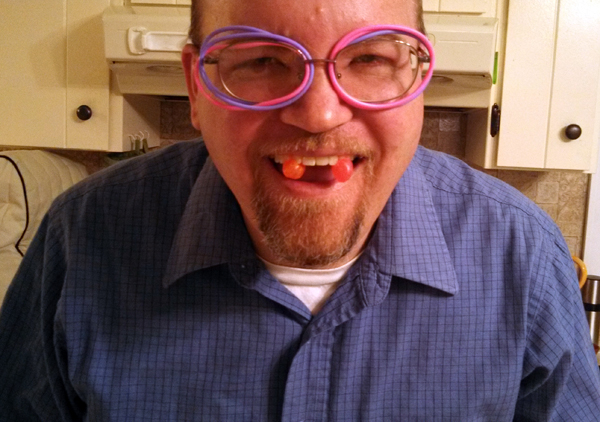 And some of us are just weird. With our crazy glasses and our jelly-bean-vampire look. Not naming names or anything.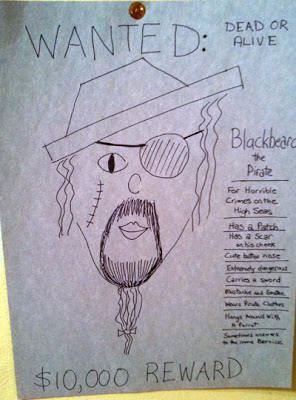 The same weird person or people decided to create a "Wanted" poster for our wall, complete with slightly creepy-looking pirate.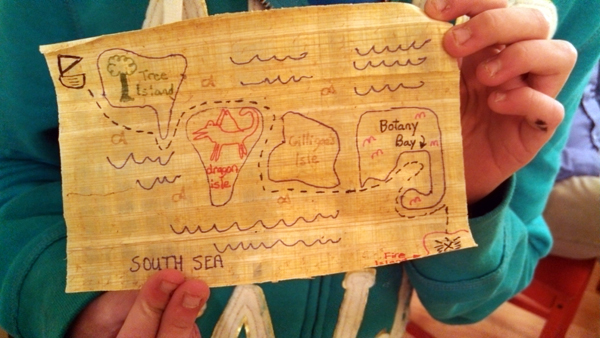 And finally, we decided to use some of our Egyptian papyrus to make an authentic-looking pirate treasure map!
We ran around the house like crazy, "hiding" our treasure, searching for it, giving each other clues, trying NOT to give each other clues… and we had fun.
What fun stuff have you been up to lately?