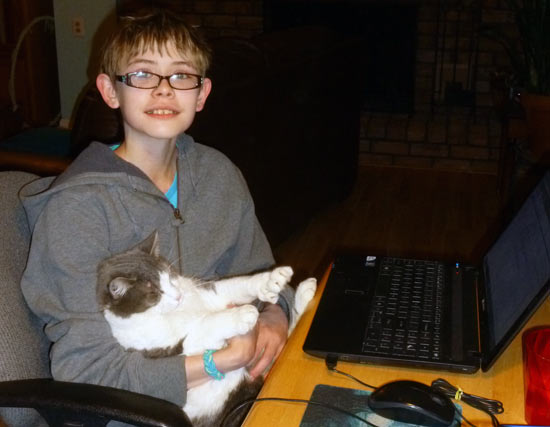 Since last week, we've done something crazy and cool. We've added a new family business to the mix!
We're now the proud owners of a space at a local antique mall. There, we'll be taking our formerly digital-only business into the bricks-and-mortar world, selling used books, ephemera, postcards and more under the name of Papergreat.
We've had, for several years, an online bookstore through Amazon where we've sold used books. And for the past two and a half years, my husband, Chris, has blogged about ephemera and old books at Papergreat. This is our chance to bring those efforts together – and get our feet wet in the realm of local selling, which we've only done intermittently until this point.
And it's our chance to truly have a family business, one that Ashar can be as involved in as the rest of us. Tonight, we started pricing and labeling our books. Ashar's job was to look up the book in our Amazon listings and tell us what we had it listed for; mine was to label it accordingly in pencil and update it in our inventory spreadsheet; and Chris's was to carry all the books and be the final price arbiter. We got about 100 of them done as a team! (And, as you can see in the photo with today's post, even Mitts the Cat helped. Less willingly.)
Tomorrow, we're hopefully going to start filling our space, and I'll be able to share photos. We officially open for business on March 1, so we'll have a busy couple of weeks ahead! Wish us luck…