Art has been a huge part of our family's life since we began homeschooling in 2012. Unschooling art has taught all of us that there is more to being creative than whether you can correctly replicate a basket of apples on canvas. (Pro tip: I've had art on display in MANY gallery shows, including one show where just my work filled the whole gallery, but no, I cannot draw, sketch or paint you a basket of apples.)
That said, realism is a great art form! But collage, and abstract art, and mixed-media work, and surrealism, and any number of other things are also great ways to explore your creative side.
Disclosure: This post has some affiliate links. I only link to things we legitimately use and recommend, so if you see such a link, it's because we really do believe in the book or item!
Too many teenagers, whether in public school or homeschool, get the idea that art is something you are "good" or "not good" at. You can absolutely have specific talents in art. But it's still art when it isn't award-winning. Art is the process, not the result, and we have a ton of fun exploring even the media we are truly terrible at.
With that in mind, Ashar and I came up with a list of the 100 best teen art supplies. If you're looking for a gift for the teenager in your life, these make a great starting place! Almost all of these are things we either use now or used in the past ourselves.
(And if you'd like to see other great gift ideas for unschoolers, especially teen unschoolers, check out our gift guide here!)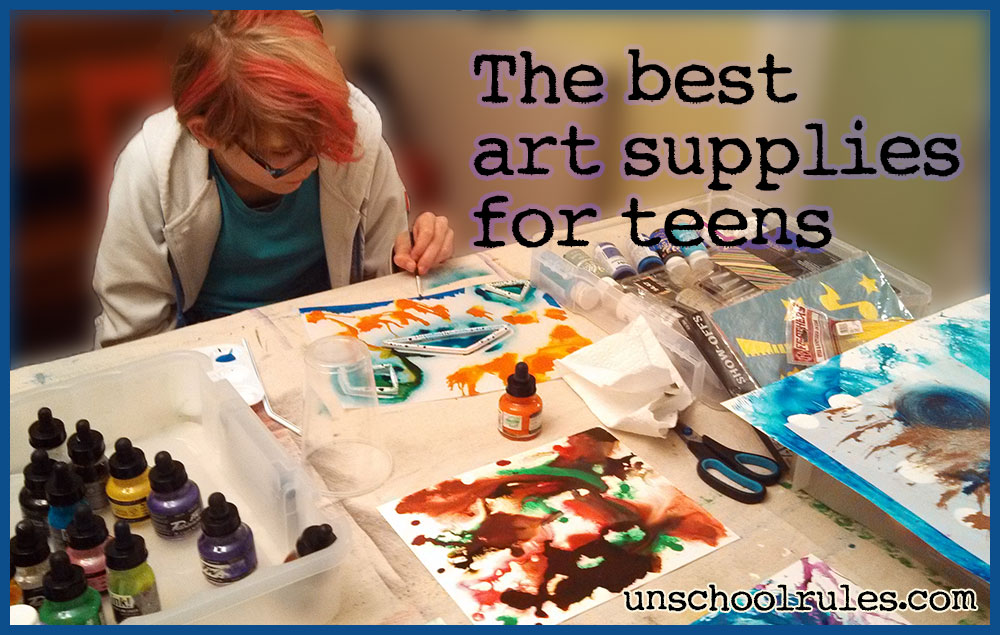 Workspace organization
These supplies can help you organize and display artwork of all kinds.
Paper, canvas and more
Things that put color on other things
These are the paints, inks, colored pencils and more that we use to add color to our work.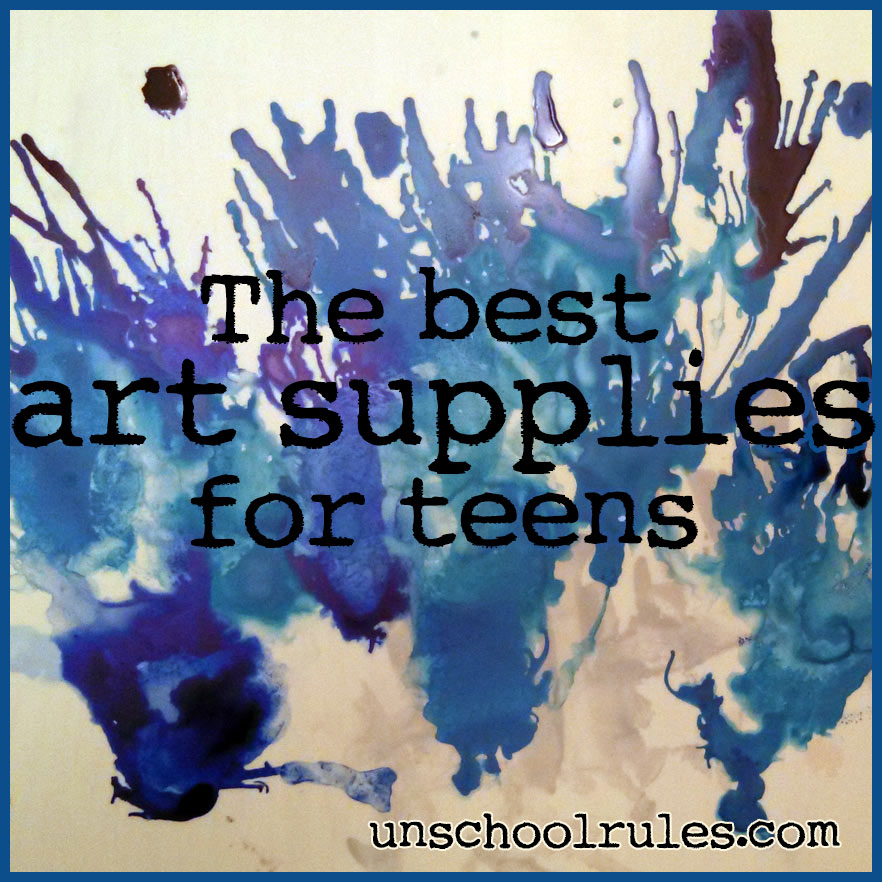 Papercrafting
All things mixed media
This is a little bit cheating, because you can use literally anything as part of a "mixed-media" piece. These items are ones that especially work well when added to other art.
Just for fun
Because who can't use more Bob Ross stuff?
Read more
This post is part of the 100 things post series on iHomeschool Network, where a bunch of my fellow homeschool bloggers share their lists containing, you guessed it, something more than 99 things.